About us
PhytoMed Health is a well-established labeler, importer, and distributor of pharmaceutical and health products. We offer quality pharmaceutical and health products,  to meet the demands of large scale OEM clients. Our strength lies in the combination of technical expertise, research and development, effective customer service, and commitment to the success of our customers. Our range of business covers across North America , Europe and Asia.
We are dedicated to creating premium quality products and providing excellent customer service. We pride ourselves in bringing exceptional expertise in product development with innovative ideas and special formulations.
" Grow Locally, Collect Locally and Produce Locally"
The concept of our pharmaceutical and health product line had been focused on local growth, local collection and local production, which makes us not only cares about our client's health but also our planet. Nowadays, more and more people get to know the benefits about eating locally such as:
It's good for the environment. Local food doesn't have to travel as far to reach you, so it helps reduce greenhouse gas emissions and contributes to improving our carbon footprint.
It benefits the local economy, including supporting local farmers and other producers.
It ensures that food has passed some of the highest safety standards in the world. Very strict regulations regarding additives, pesticides, herbicides, etc. ensure that Canadian food is safe.
It may have a higher nutrient value, as food that is grown and harvested locally is usually given more time to ripen. This does not, however, automatically mean that local food is necessarily more nutritious, as other factors come into play.
Did you know that Annual fruit consumption in Canada rose to 47.5 kg per person in 2008, a record high. Berries, in particular blueberries and cranberries, are becoming more popular all the time. According to this record people can realize that how popular the local fruits are. Here our Phytomed Health Inc could proudly announce that all of our health products are processed from local produced raw materials which are able to meet strict Canadian Food Safety Standards and quality guaranteed.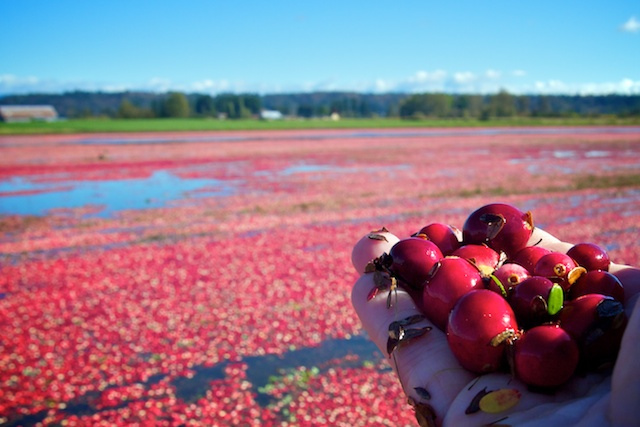 High Tech Extraction Processing Method
In Phytomed Health Inc, we used multiple different high tech extraction methods so that we can meet quality target for our products while using energy efficiently.
For example, conventional solvent extraction is the most widespread technique for the extraction of antioxidant compounds from red fruits, but this method consumes a great amount of energy, due to the heating process and solvents necessary to achieve the solid-liquid extraction.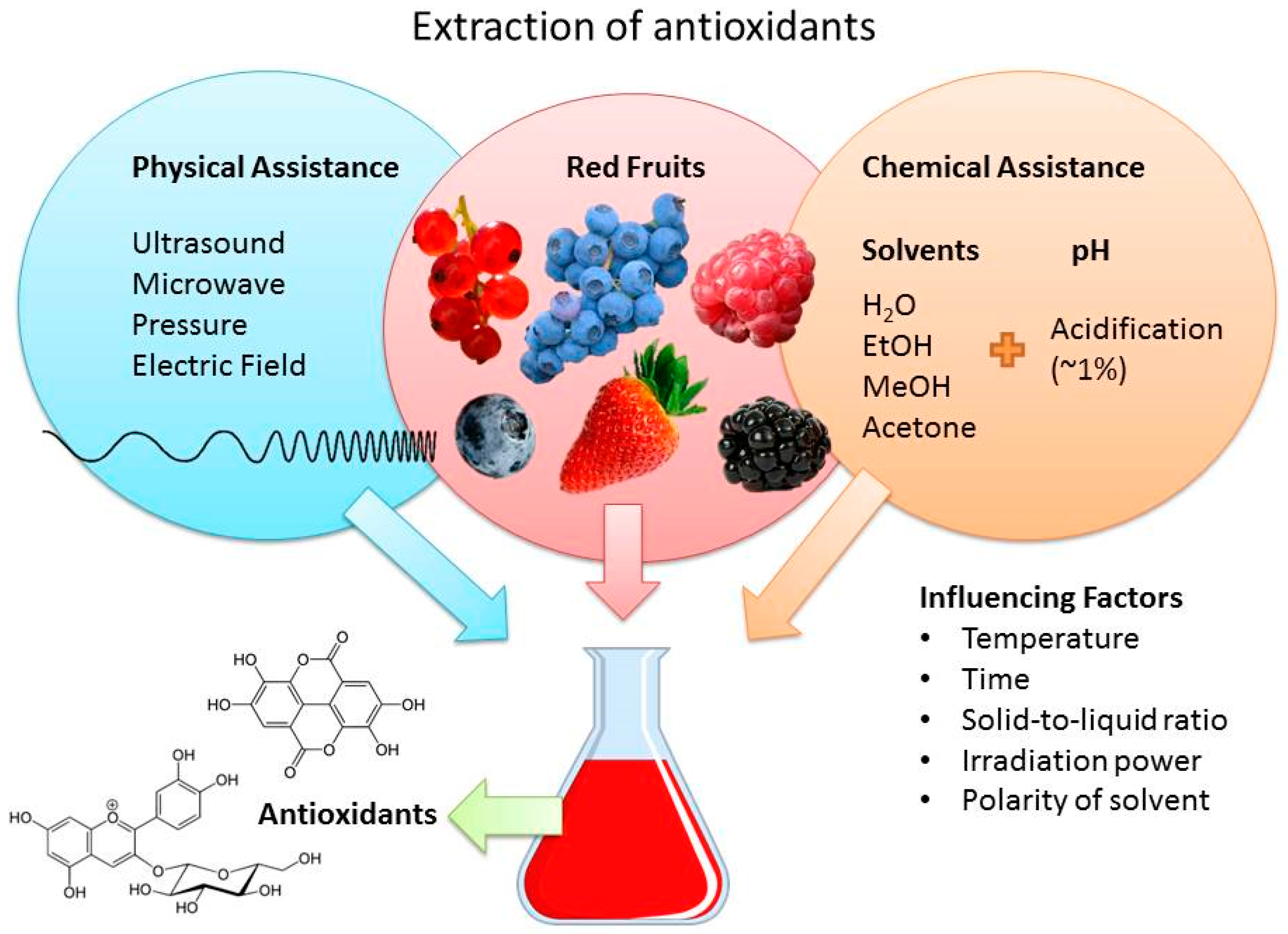 So here we proudly introduce several newly developed extraction methods that we had be used for our products:
1. Physical Extraction
Cold press extraction is one of the most antique extraction methods. It allows extraction of antioxidant-rich inner fruit liquids, without need of heat or solvent addition. It is used as a first step in the recovery of antioxidant compounds from red fruits.
2. Solvent Extraction-Maceration
Maceration is the extraction of substances from a matrix by the release of them into a solvent, without heat application, over long periods of time. It is used by some researchers to obtain extracts rich in antioxidants 
3.  Ultrasound Assisted Extraction
The mechanism is as follows: ultrasound induces cavitation, which causes cell wall disruption. This allows permeation of intracellular compounds and therefore liberation of antioxidants and other molecules. As anthocyanins, main antioxidant extracted from bluebeery, are vacuolar pigments, which accumulate in the plant cell central vacuole, cavitation and cell disruption caused by ultrasound waves may enhance the mass transfer from the solid matrix to the solvent improving the extraction of anthocyanins.
4. Pressurized Liquid Extraction
Pressurized Liquid Extraction (PLE) combines the conventional solvent extraction liquid with a pressure application. This allows the operation with high temperatures while the solvent remains liquid, enhancing solubility and kinetics. Thanks to this, extra extraction efficiency is achieved as it usually requires less time (5–30 min) and less solvent than SE.
With the support of the experienced workers and varied equipments, our products are able to satisfy and achieve multiple health goal of our clients.